Decoration
A very original, funny and creative String Art with a morocco hat and a moustache.
Via
Minti Wall Decoration
That's a nice craft to decorate a nursery or to give as a gift on mother's o father's day.
Via
Minti Wall Decoration
Wow, that's a great idea to decorate a wedding or to decorate the table where the guests know the number of his table using these small tags. This tree shaped String Art is lovely!
Via
Carneros Inn Napa Wedding
on
Green Wedding Shoes
So wonderfulballet dancers' shape… so wonderful this ballerina shaped String Art…
Woow! So lovely this mushroom String Art. A great idea to decorate a baby or kid bedroom or a nursery school!
Via
Minti Wall
Here you have a tutorial by
The Present Factory
where you can learn hoy to make an easy and beautufil craft to give. It's a "Dream" gradient colour String Art, very easy to do. Your friend, girfriend or sister will love it!
You can read verbs as "travel", "compose", "create", "sound", "imagine", "dream", "love", "live" coming out from these beautiful women faces. A realy nice and inspiring String Art.
Via Dodo Arts and Crafts at X Aniversario de la Gota de Leche (Logroño, La Rioja, España)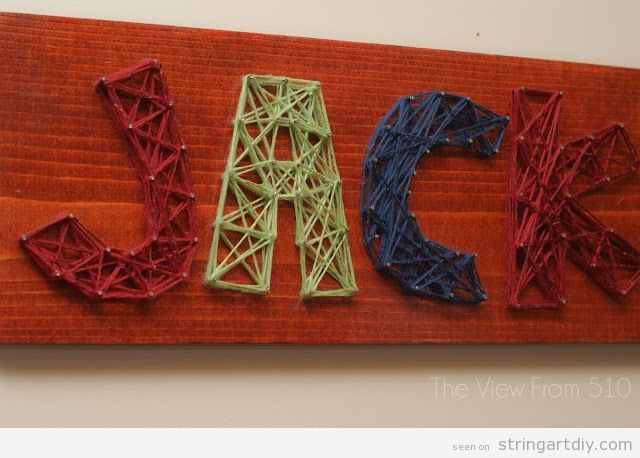 Definitely, that's a great idea to decorate a nursery or a kids bedoom, or even a play zone. You can learn how to make a custom name String art following the steps in: Custom Name String Art Tutorial