Nail and String Art
Here you have a tutorial by
The Present Factory
where you can learn hoy to make an easy and beautufil craft to give. It's a "Dream" gradient colour String Art, very easy to do. Your friend, girfriend or sister will love it!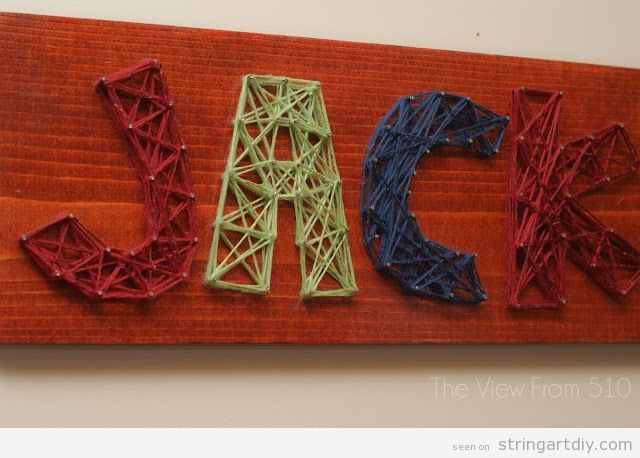 Definitely, that's a great idea to decorate a nursery or a kids bedoom, or even a play zone. You can learn how to make a custom name String art following the steps in: Custom Name String Art Tutorial
Hi! How long! I've been missing for a few weeks but I'm back now! Here you have a nice tutorial to learn how to create a String Art Flower. It's a very easy cfratd, perfect to make with kids on summmer.
Via
Cassidy Erin
Here you have an easy way to make a "love" word String Art DIY. A really nice craft to decorate a bedroom or a hall. A tutorial by
Bri_diqulous
You could nail nails on the wall, did you know it? You have to ve brave… After that, spread the thread all over the nails! Look at this nice wall decoration! I think it says "Explore", very inspiring.
Via Decoideas
Wow, there's a real vintage String Art decoration, hanged on a wall from the 70's to nowadays!
Via Maria Masini Furlough on Pinterest
A really nice String Art cross shaped. If you want to know how to make it, you have to watch this tutorial by MissAngelAdriana
Oh, so cute this Pet Silhouette String Art! That's a wonderful idea to decorate a clothes rack on the hall!
Via
CG MEOW