Nail and String Art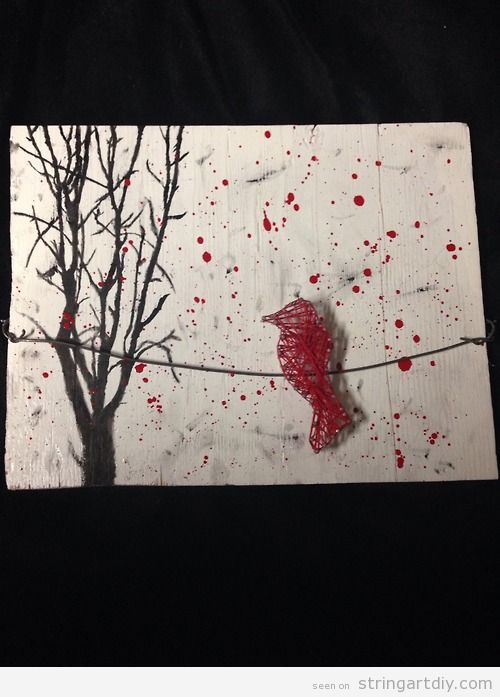 A really beautiful String Art with a bird on a real wire with a tree painted on the background by 
Callihna
Here you have an interesting option: paint a galaxy or cosmic backgrounf on a board and, after that, make the string Art on it. This owl looks more powerful thanks to that, great job by
http://dreameaternj.tumblr.com
Here you have a video to learn how to make a geometrical String Art on paper, very easy to make, even with kids at home or school. Nice one by
CNagissa
That's a nice way to practise before make the string art on a board, a kind of mockup using pins and thread on a paper. Good!
Have you recently moved to an appartment with your couople? here you have a lovely idea to decorate your walls. Paint differet patterns on a board and write your names with String Art on it. Add a & symbol to make it even better.
vía
Rock Your Walls
here you have a star of David String Art on a board, very very easy to make. Enjoy it!
Vía
La Ventana Azul
A great tutorial to learn how to make a 70's String Art tutorial, step by step.
That's a great optical illusion String Art, very fun to make! Here you have the free pattern to download.