Decoration
That's a perfect handmade gift to give to a cat lover… A very nice String Art cat shaped.
via
Ps I Adore You
This one is a an easy art project for Kids and a nice cfrat to give on Mother's day. Btterfiles, love and gratitude. Lovely.
Via
EasyMeWorld
Here you have a nice craft project to do with your kids and decorate a wall room. As you can see on the image, it's about three squared String Art panels and the effet made on the wall is nice. You can try it on differents colours.
by
mshichma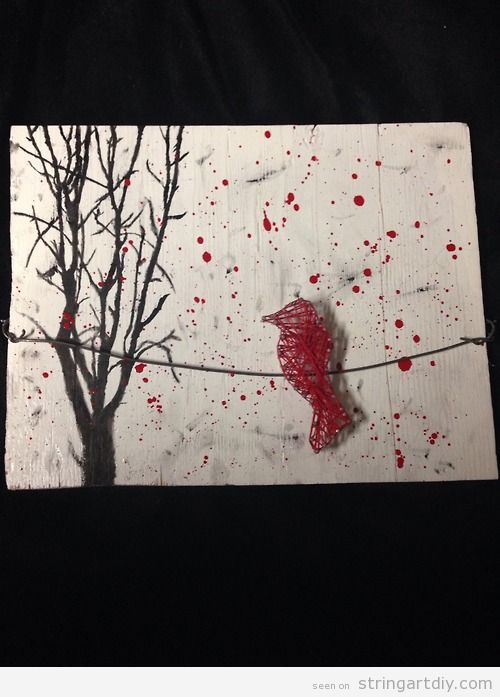 A really beautiful String Art with a bird on a real wire with a tree painted on the background by 
Callihna
Here you have an interesting option: paint a galaxy or cosmic backgrounf on a board and, after that, make the string Art on it. This owl looks more powerful thanks to that, great job by
http://dreameaternj.tumblr.com
Here you have a video to learn how to make a geometrical String Art on paper, very easy to make, even with kids at home or school. Nice one by
CNagissa