Patterns and Templates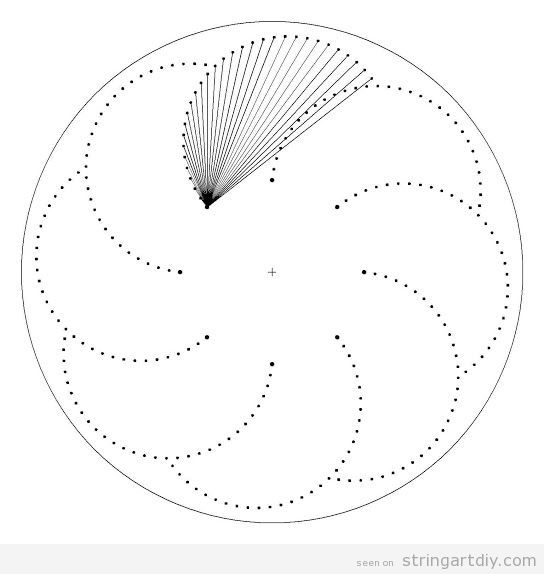 Hi everyone! Although we are in summer, we don't stop, even on holidays! You can use your free time to spend quality time with your kids or with yourself by making this kind of handmade project that you can use to decorate the libing room.
As you can see in the pattern, it's a kind of spiral shape repeated, and it results a klind os cloudly circle or a kind of windmall, but with rounded blades. Pay attention, you have to start to throw the threads by each point marked.
As a result, you have a klind os 70's String Art, old school but cool.
Credits: Vero B – broderie sur cartes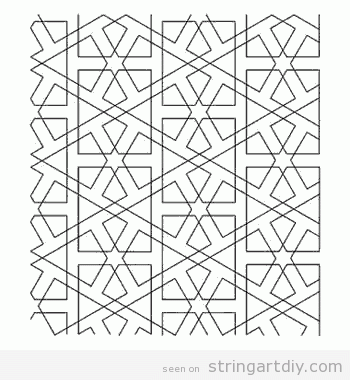 First of all, Happy Ramadan (Ramadan karim!) to all our islamic or muslim users and visitors.
Today we show us a pattern inspired in islamic geometry that we can see in mosques, wooden lattices at home, tiles in "hamam", etc. You can use this free pattern to make a beautiful String Art too.
We hope you like it and try some different geometric patterns 🙂
Source: Geometría Dinámica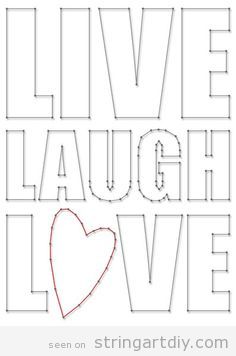 I really love these three verbs, they combine perfectly: "Live, laugh and love". It's a good message to write on a board, also if it is written with nails and threads, and a good idea to decorate a living room and to rembember all the family members to to these 3 things everyday.
Source: Spijker Patroon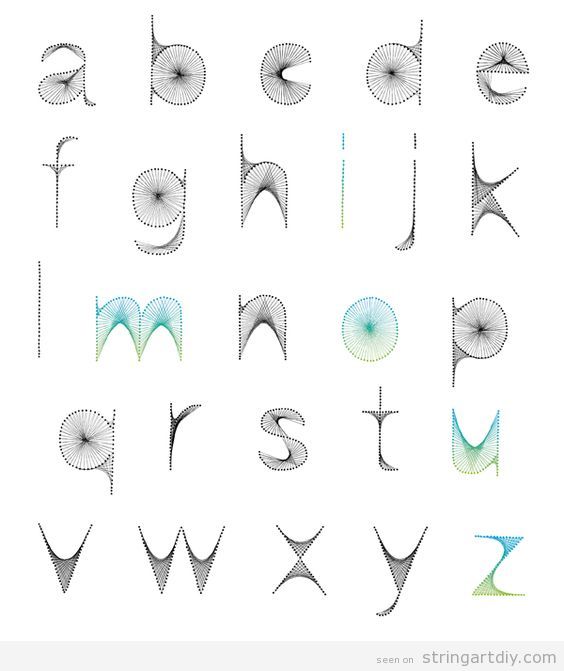 Thanks to Zim & Zou to share with us this amazing free String Art pattern. We can see all the alphabet letters on it!
If you wanna know how it will be once made, there is thig incredible animated gif!
You can see more pics from this project by clicking the following link: Weave type
We hope you find it interesting and useful in order to make DIY String Art names.
Here you have a free pattern to free download. As you can see, it's a grape bunch, and you can make this String Art using dark purple or green, as you like the most.
This pattern it's kind of vintage DIY. We thinkg that is a good handmade craft to decorate an ecologic shop, a veggie restaurant, a winery or a wine cellar that maybe you have at your kitchen or garage.
Do you like it? We hope yes!
Hi everyone! Here you have a flower pattern to make a complex String Art, advanced level and kind of 70's style.
As always, you can download it for free.
We hope that this pattern could help you in order yo make easier the craft.
Source: Profilib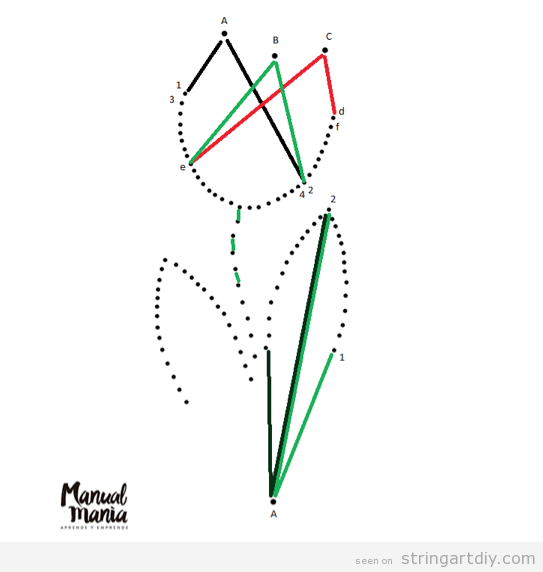 Here you have a flowers pattern that you can download for free. As you see, the shape is simple, so it's perfect for String Art beginners and kids. And even more, you can see numbers and letters to follow the thread sequence and make it simplier.
Doy ou like it?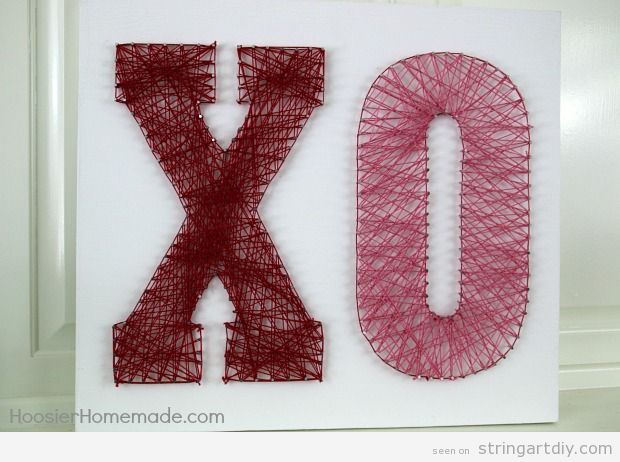 Come on! 6 days left until Valentine's Day and wer are sure that you haven't started yet yout handmade gift!
If you are not fancy doing a heart shaped thing, you can try this XO (kisses) String Art . You wil need these materials:
You can see trhe pattern and the full tutorial by visiting Hoosier homemade.
Enjoy it! We hope your Valentines will love this handmade gift!
Here you have a free String Art pattern to download. As you can see, it's a bride and groom shape, a perfect DIY for decorating a wedding or to give a handmade gift to the married. Do you like it? I think it¡s simple, but beautiful and elegant.