DIY
We have already seen that making String Art projets it's a great, easy and cheap way to decorate your home, cafe, shop but also your wedding.
If you want to have something special over the table, you can make these table number String Arts in a kidn of geometric style. It's perfect for vintage and crafty wedding. Do you like it?
Here you haver a lovely sunflower String Art made by All Strung Up.
We need a little bit un sun after this long winter… but brace yourselves, spring is coming!!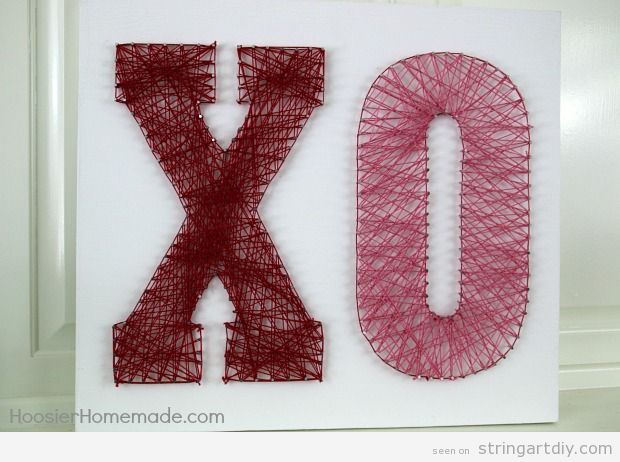 Come on! 6 days left until Valentine's Day and wer are sure that you haven't started yet yout handmade gift!
If you are not fancy doing a heart shaped thing, you can try this XO (kisses) String Art . You wil need these materials:
You can see trhe pattern and the full tutorial by visiting Hoosier homemade.
Enjoy it! We hope your Valentines will love this handmade gift!
Here you have a free String Art pattern to download. As you can see, it's a bride and groom shape, a perfect DIY for decorating a wedding or to give a handmade gift to the married. Do you like it? I think it¡s simple, but beautiful and elegant.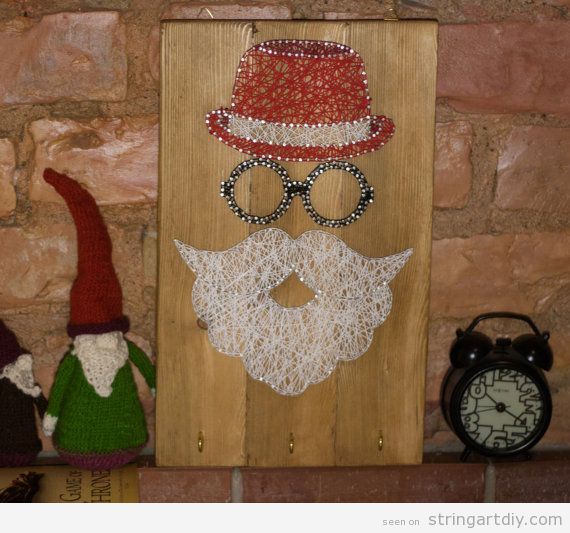 If you like this hipster and modern Santa Claus String Art to decorate your home (or shop or cafe) at Christmas, you can make it yourself or buy it at Etsy:
Goodlights- Santa Claus
Enjoy making Christmas cfrats at home with your family!
Do you like this wonderful String Art Christmas Tree on a wall that also could be used as a card display? It's a lovely idea to decorate your home at Christmas and your kids will love it!
Maria 28
shou us in this video tutorial an easy way to make a Pumpink Sting Art, perfect as a craft to make today with your kids and for decorate your place for Halloweens night (is tomorrow!!)
I hope you enjoy it.
Why skulls has to be black and white? We encorage you to make a colourful skulls like this one, wich is created with pink and purple threads.
Source: Tarántula Creative
To make this amazing Skull String Art to decorate your place for Halloween, you will need:- Canvas (anysize)
– Paint (your choice)
– Paint Brush
– String (your choice)
– Scissors
You can download the pattern for free in this link: Skull Pencil Drawing
Source: suzaxne