DIY
Yeeey, we really like Halloween decorations, more if they are handmade, like this Skull String Art.
To make this String Art, you'll need: piece of wood about 1/2″ thick, nails, black paint and white string.
Are you fancy making it? Me yees!
Source: The surznick common room
Wow, we really love this Halloween decoration DIY! As you see, it's a "Boo" String Art. Very very nice!
If you want to see the full tutorial step by step, we recommend us to visit the following link:
Simply Being Mommy – DIY Halloween String Art
Hey! Today we want to show us how to make a cat String Art using board, threads and pins.
If you wanna see the full process, step by step and detailed, visit the following lnk:
Almu D Arte
.
She has really done a great job, drawing each step of the process. Lovely!
Usually, we show you how to make String Art projects on a board or on a wall, but today we wanna show us how to malke a String Art flower on a cardboard, and, then, turn it into a brooch, bookmark or to decorate a scrapbook, whatever you like.
We hope you enjoy this easy craft taht you can also make with kids.
Source: Karenliz Henderson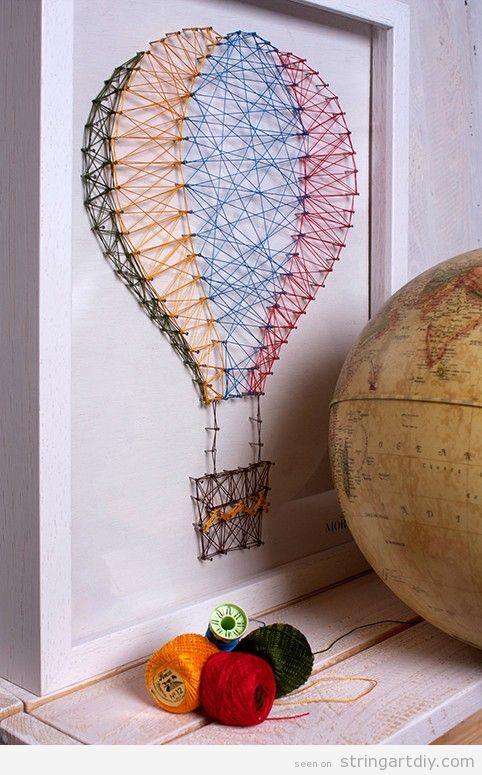 We really love this DIy craft in order to decorate a nursery, child bedroom or even a cafe or a shop.
Let's do this!
I really love this Darth Vader with a heart inside String Art, perfect to give to a boyfriend or girlfriend on Valentine's Day or for yout anniversary.Here you have the free pattern for download!
You can learn how to make it step by step by visiting: Frame DARTH VADER Art In String (VALENTINE'S DAY BRASIL)
Thanks to
Mandy Beyeler
for showing us in this video tutorial how to make an easy and colourful DIY eart String Art!
It's so doable and lovely! We're going to make it right now!
Here you have a super easy DIY project to make with teens and kids. It's a wonderful heart shaped String Art and you can decorate a wallroom with it.
Source:
Manualidades Mimi