Love
Here you have an easy way to make a "love" word String Art DIY. A really nice craft to decorate a bedroom or a hall. A tutorial by
Bri_diqulous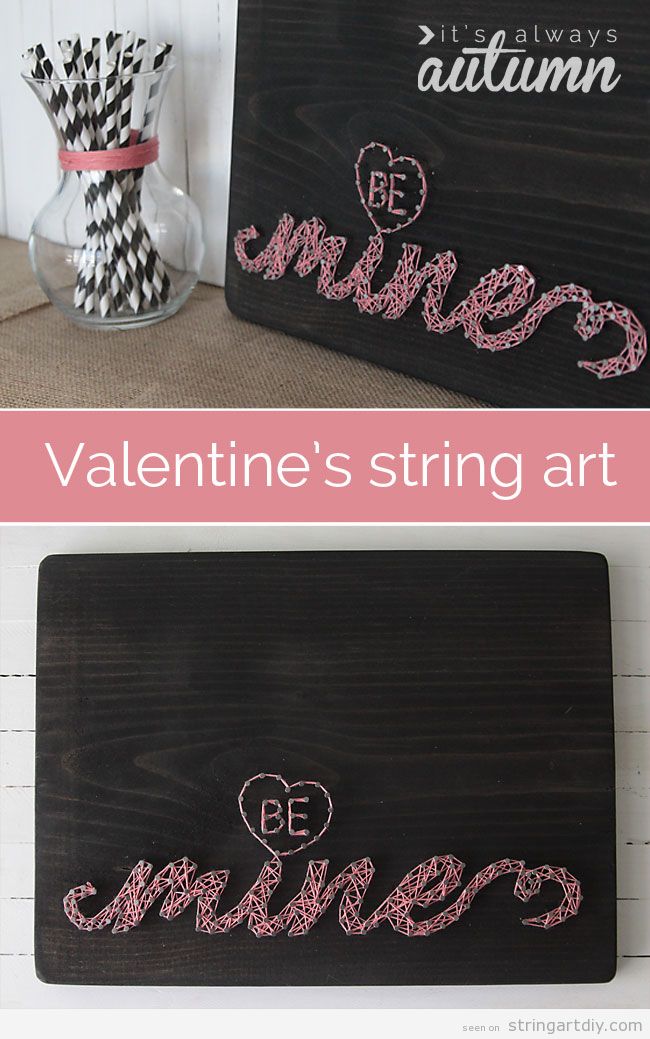 Here you have just another great idea to gave to your girlfriend for Valentine's Day. "Be mine" is the message. Extremely lovely!
You can learn how to make it following the steps here
It's Always Autumn
String Art is always a good idea to give on Valentine's. Love, love is the word.
You can learn how to make it step by step visiting 
Savvy Sugar
That's a nice Valentine's Day craft or a an excellent gift to give at an anniversary. The word "love" is always inspiring us and if it's made woth treads, even more!
Via
Nona Ullie
This String Art is extremely special because of the nails and the string. As you see, you can improve this craft by using nails with a big head in beige and a thicker string in red. The result is more powerful and impressive. The word "Love" has never been so nice! It's a good idea for a Valentine's DiY craft.