Yeeey, we really like Halloween decorations, more if they are handmade, like this Skull String Art.
To make this String Art, you'll need: piece of wood about 1/2″ thick, nails, black paint and white string.
Are you fancy making it? Me yees!
Source: The surznick common room
Wow, we really love this Halloween decoration DIY! As you see, it's a "Boo" String Art. Very very nice!
If you want to see the full tutorial step by step, we recommend us to visit the following link:
Simply Being Mommy – DIY Halloween String Art
Hi, sweeties! Friday at least! If you will have a rainy weekend at your city and you will stay at home, there is a craft that you can make with your kids. As usual, we offer you a tutorial to learn how to make String Art projects.
In this case,
¡Hoy no hay cole!
(No school today!) show us how to make a cloud and rain String Art in a very easy way.
Enjoy it, have a great weekend!
Hey! Today we want to show us how to make a cat String Art using board, threads and pins.
If you wanna see the full process, step by step and detailed, visit the following lnk:
Almu D Arte
.
She has really done a great job, drawing each step of the process. Lovely!
Usually, we show you how to make String Art projects on a board or on a wall, but today we wanna show us how to malke a String Art flower on a cardboard, and, then, turn it into a brooch, bookmark or to decorate a scrapbook, whatever you like.
We hope you enjoy this easy craft taht you can also make with kids.
Source: Karenliz Henderson
When you make a String Art, you can compose every shape with plenty of little shapes inside. For example, here you have a big heart composed by flowers, zigzag, spiral, little hearts and an "S". I really love it, it0s a great idea to decorate a children or teenager bedroom.
You can learn how to make it by watching this tutorial by
ChuladasCreativas
-.
I hope you enjoy it!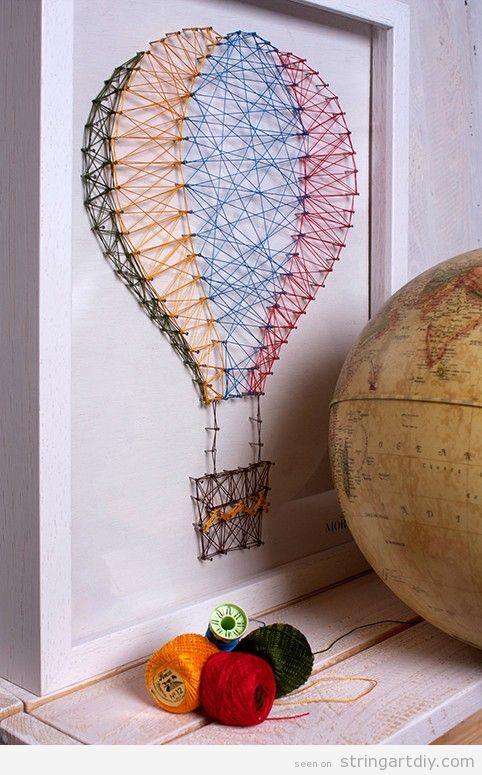 We really love this DIy craft in order to decorate a nursery, child bedroom or even a cafe or a shop.
Let's do this!
¡Hoy no hay cole!
show us in this tutorial an easy way to make a String Art projects with kids. In this case, it's a wonderful dandelion made on  green painted a board. Just beautiful!
What could we do these cold days that our kids don't have to go to school and it's a better idea stay at home? Well, make easy String Art with them is a good idea. Here you have a nice tutorial to learn how to make birdie String Art step by step.
Bird Patterns
Here you have the patterns, free download!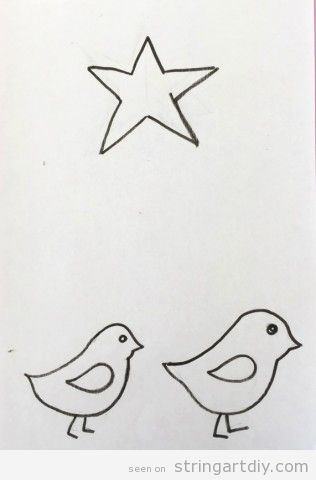 Source: ¡Hoy no hay cole!