Crafts
We know that are two months left to Christmas but we feel the need to start it with some ideas, for example, this String Art Christmas Tree. More ecologic than the original one and a nice craft to do with your kids and make christmas cards!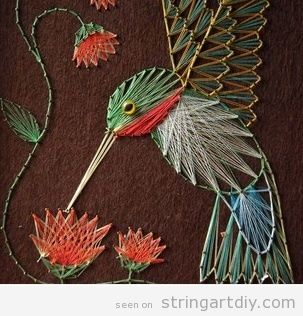 Sometines, String Art crafts are masterpieces, like they were paintings, as we see on this image with a bird placed on a flower. Extremely beautifil.
Via
2 Rown Tree
Here you have another great idea to make your own String Art. In this case, it's a circular shaped one with three little and abstract birds flying on it. Do you like it?
via
fotosik.pl
Here you have two flowers made with String Art technique on blue and red. Very nice pieces!
As you see in this video, there's an easy and cheap way to make a String Art craft with kids. You should use a doble cardboard and tumbtacks instead of nails. Use simple patterns as hearts, stars or circles. You gonna love make this!
via
CitrusSlicesCrafts
If you really love bonsais and it's not enough to have one on your table, you can have another one in your wall with this string art on wood! Really beautiful!
via Amy Lee Wheeler on
Kaboodle
.
Here you have two free patterns to make your own String Art with  butterlies and leaves. You can dowbload it for free. Have a nice afternoon craft!
via
reocities
Oh! What a cute String Art! A nice craft to give to a biclycle lover and a very lovely piece of decoration to your living room or studio.
Via
ideasmag.co.za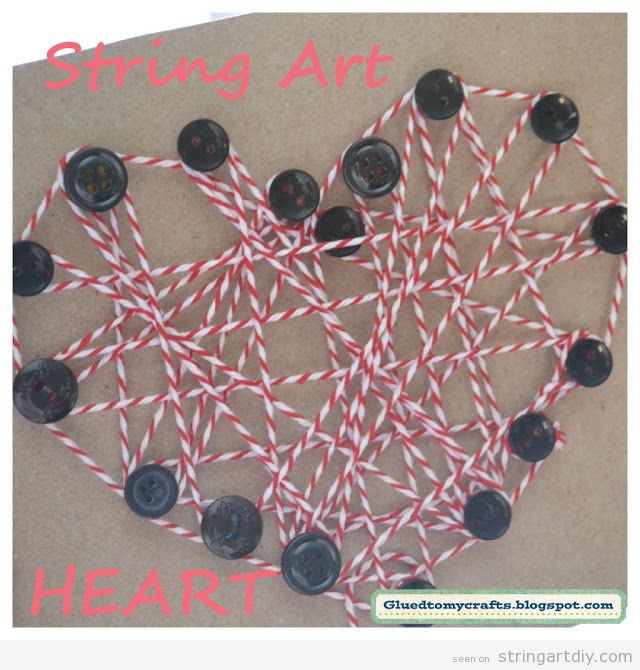 Due to the fact that nails are a little bit dangerous for kids, we propose on this String Art to replace them for buttons or to glue a button on the top and then, you can start with the strings. The heart shape is easy and a great craft to make with kids. Enjoy it!