Wall Decor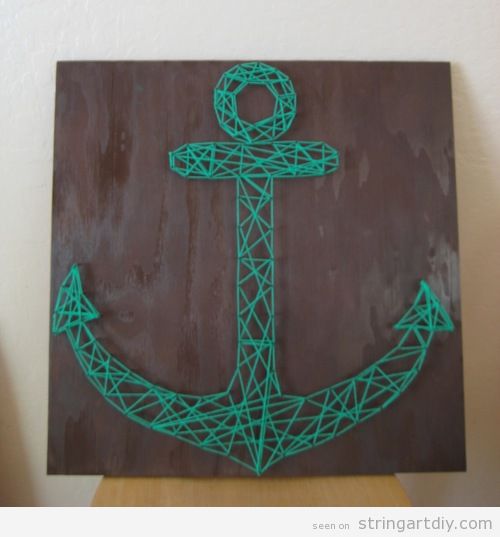 Anchors are trendy this year in clothes, tattoos and decoration. You can make an anchord shaped Wall String Art pretty awesome to decorate your living room or office. It's cool!
via
Pretty Love, Pretty Life
.
Wow! We really love this round shaped String Art, made with plenty of colorful treads. It's a lovely craft, perfet to decorate a wall!
via
Monster Patterns
Here you have another great idea to make your own String Art. In this case, it's a circular shaped one with three little and abstract birds flying on it. Do you like it?
via
fotosik.pl
Here you have two flowers made with String Art technique on blue and red. Very nice pieces!
If you really love bonsais and it's not enough to have one on your table, you can have another one in your wall with this string art on wood! Really beautiful!
via Amy Lee Wheeler on
Kaboodle
.