Leaves
Hi everyone! We really love fall season, so we are happy and cheerful when we find and make this kind of String Art projects to celebrate it.
As you know, the fall emblem is the leave in different colours as brown, dark red and ochre. But there are more, as trees withouy leaves or trees with falling leaves; pumpkings (not only in Halloween, but since september to december) and candy corn. The last one this is clearly a Halloween symbol and we are sure you have eat tons of them!
So here you have three wonderful ideas to decorate DIY your home, shop, café or office in an autumn mood.
Happy fall to all of you!
Source: Rhapsody Crafts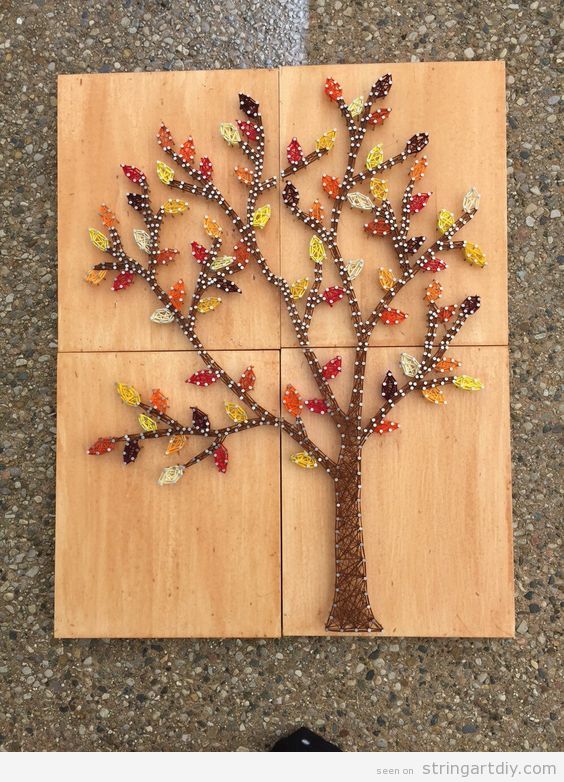 Source: VotreVieEnRose on Etsy
Source: Southern String Art
Here you have two lovelies gingko leaves made with String Art technique. This craft is made on wood and it's a great piece to decorate your wallroom.
via
Amy Lee Wheele
r on Kaboodle.
Here you have two free patterns to make your own String Art with  butterlies and leaves. You can dowbload it for free. Have a nice afternoon craft!
via
reocities