Pumpkin
Hi everyone! We really love fall season, so we are happy and cheerful when we find and make this kind of String Art projects to celebrate it.
As you know, the fall emblem is the leave in different colours as brown, dark red and ochre. But there are more, as trees withouy leaves or trees with falling leaves; pumpkings (not only in Halloween, but since september to december) and candy corn. The last one this is clearly a Halloween symbol and we are sure you have eat tons of them!
So here you have three wonderful ideas to decorate DIY your home, shop, café or office in an autumn mood.
Happy fall to all of you!
Source: Rhapsody Crafts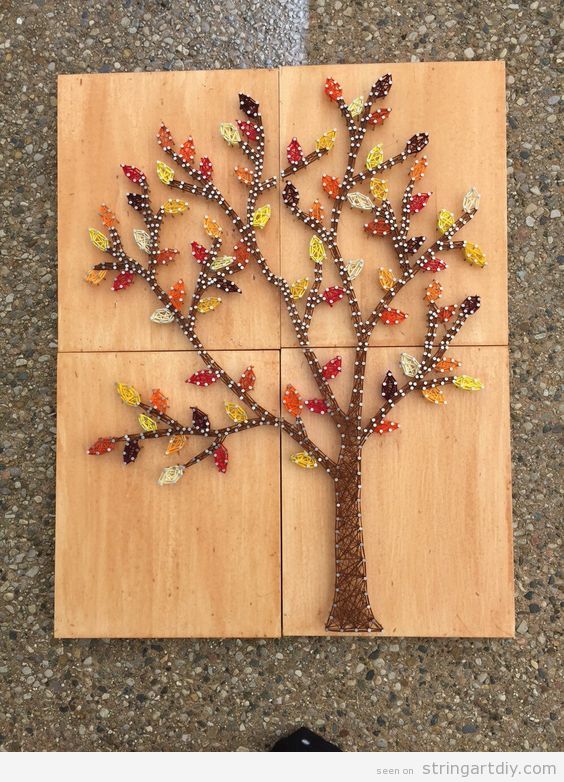 Source: VotreVieEnRose on Etsy
Source: Southern String Art
Yeah, we are in fall season and pumpinks starts to appear in every cornerm, so he have searched for pumping String Art.
The normal thing is make a beautiful pumping in a regular wooden board, like this one by Jillibean Soup: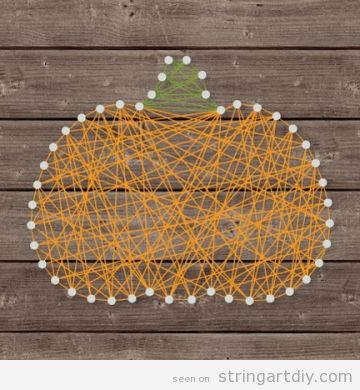 But what could happen if we invert the process and we use a pumpkin as a canvas? The results are amazing! As you can see, we pin the nails on the pumpink and then the following stepas are the regular ones.
BOO GHOST PUMPKIN STRING ART
If you don't like to crave a pumpkin, there are plenty of possibilities, like this boo and ghost shaped String Art made on a pumkin. You can see the full tutorial at: Lovely Indeed – diy string & nail art pumpkin
ZOMBIE PUMPKIN STRING ART
Yeah, zombies are terrifying so this is a perfect DIY decoration for Halloween.
You can know how to make it by visiting Dream a little bigger – ZOMBIE STRING ART PUMPKINS – NO CARVE!
EVIL FACE PUMPKIN STRING ART
This is the typical evil face that we use to carne on a pumpkin, but this String Art is easier, quicker and better!
HEART PUMPKIN STRING ART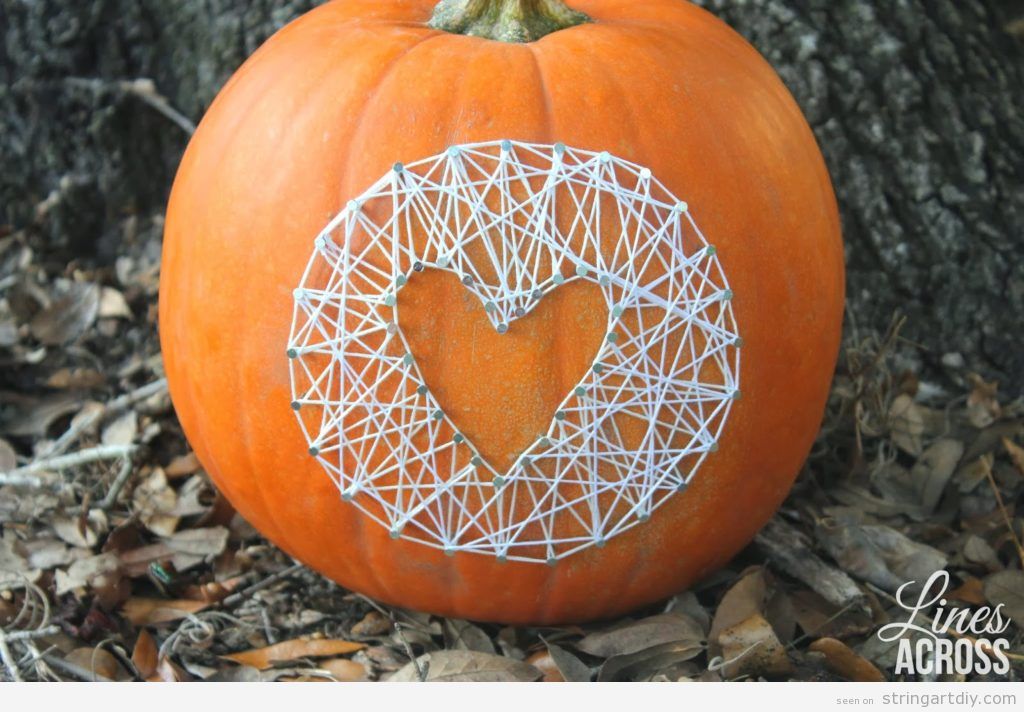 If you just love autumn and pumkins and you don't want to scare anybody, you can make a heart shaped string art on this vegetable, well, is technically a fruit. This would look awesome on your front door.
You can found the full tutorial on this link: Lines Across – Pumpkin String Art
Have you liked it? If so, please, share the post on yout social networks! Thanks! 🙂