Shape
What a lovely String Art! Love Birds are really beautiful and the red color on wood it's awesome. I take note to make it for my bedroom!
via
Kaboodle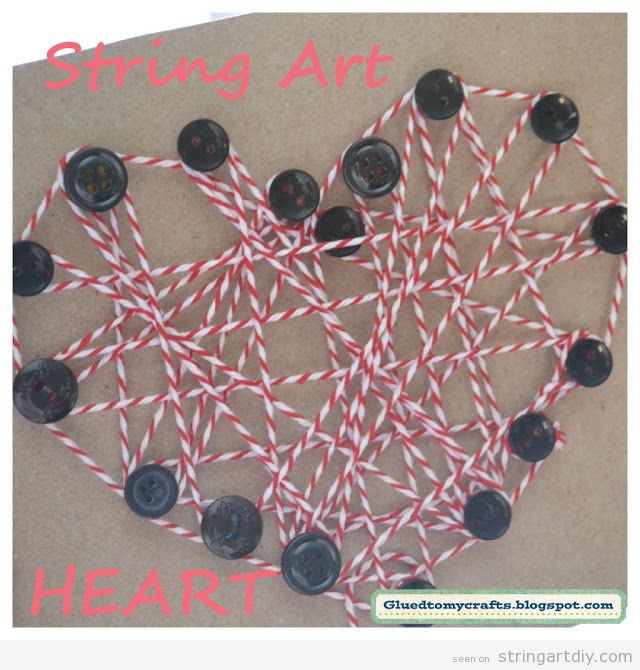 Due to the fact that nails are a little bit dangerous for kids, we propose on this String Art to replace them for buttons or to glue a button on the top and then, you can start with the strings. The heart shape is easy and a great craft to make with kids. Enjoy it!
That's an easy DIY Strin Art. You only have to cut your state or country from a map and leave heart cut in the middle. Then, you pin all the nails and, finally, you do all the string job. A bit patriotic but still lovely!
Seen on
myparisianheart.tumblr.com