String Art for Kids
Easy ideas, tutorials and patterns to make String Art crafts for kids.
That's another very easy String Art project to make with kids. Instead to nails on wood, you can also use cardboard and make holes in it. As we see in the images above, you put the string through the hole and tha'ts it all. Suitable to beginners! Do you like it? Share!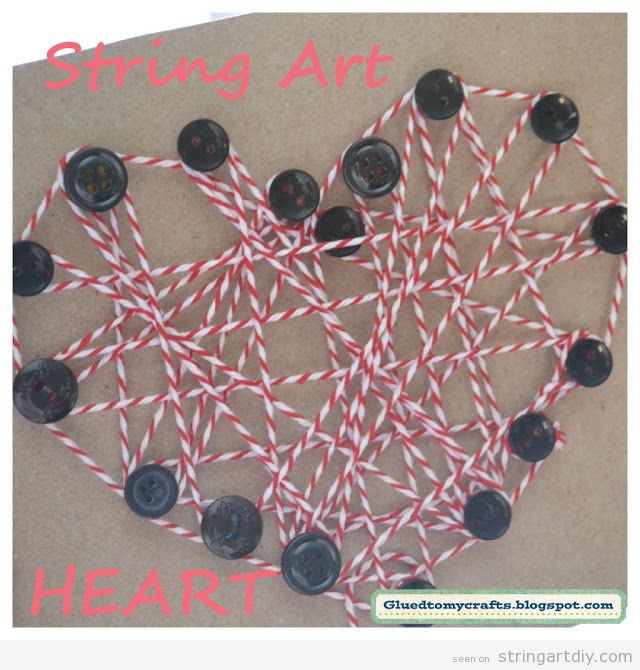 Due to the fact that nails are a little bit dangerous for kids, we propose on this String Art to replace them for buttons or to glue a button on the top and then, you can start with the strings. The heart shape is easy and a great craft to make with kids. Enjoy it!