Birdie
What could we do these cold days that our kids don't have to go to school and it's a better idea stay at home? Well, make easy String Art with them is a good idea. Here you have a nice tutorial to learn how to make birdie String Art step by step.
Bird Patterns
Here you have the patterns, free download!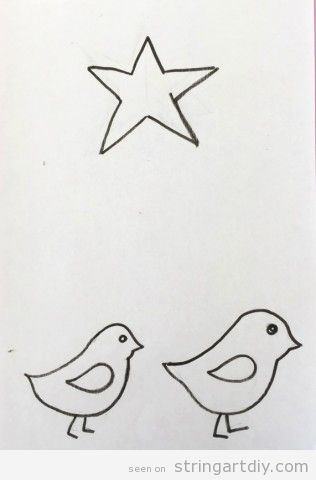 Source: ¡Hoy no hay cole!
So, so lovely this birdie love string art! That's a cute, easy and nice craft to make with kids. Once it is finished, they can decorate their rooms with this piece.
Come on!
Source: The String Art Co