Free template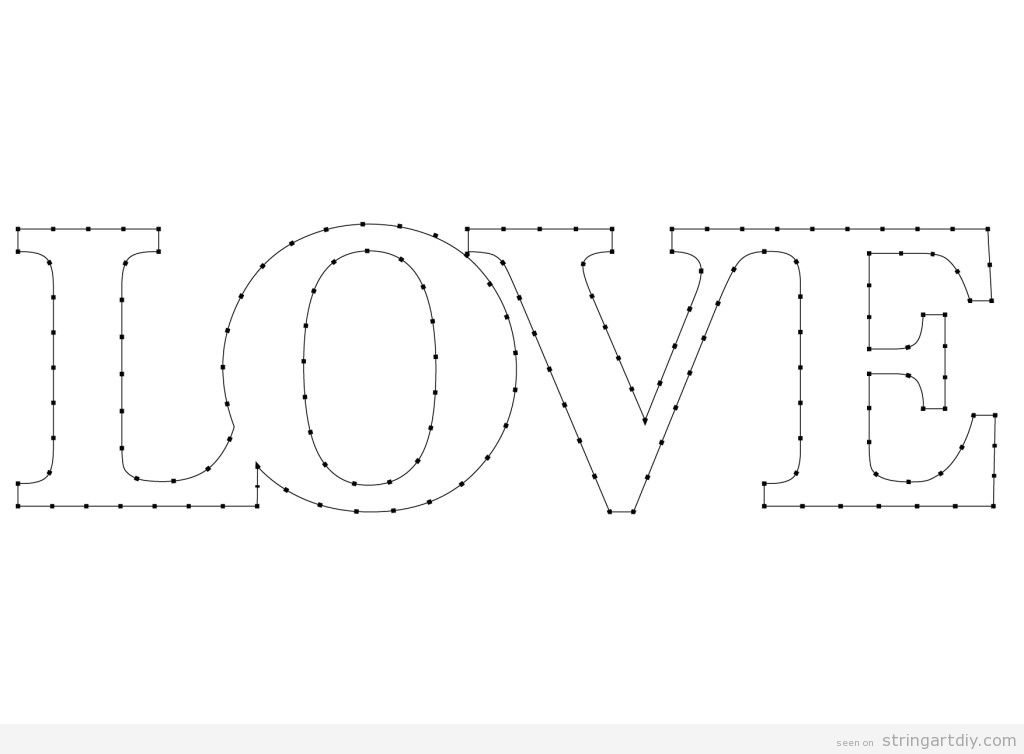 Here you have a free template to downlad with the word "LOVE" to make an adorable DIY String Art.
We have to say that the most important points are in the corners (except in the "O"). You can space the other points in the way or distance you prefer the most.
You can download de full resolution image (1754 px × 1240 px) in this link: Download LOVE String Art template
Thanks to I am a mess to share this and other patterns with us in her blog.
As always, enjoy the handmade craft and share it with us in our social networks! Twitter: @stringartdiy and Facebook String Art DIY.
See you soon!