Halloween is coming and now it's the perfect time to start to make Halloween themed crafts and projects. Previously, we have posted Three Halloween animals: bat, spider and cat String Art and some Pumpking String Art, but today we are inspired by the quote "You say witch like it's a bad thing" and we are fancy focusing on witch String Art projects. So let's go!
WITCH OF OZ STRING ART
Our favorite project is this one by Strings by Samantha. As you can see by the shape and the colour, it's a Wizard of Oz String Art and it's absolutely perfect to decorate a Halloween party or to put in your home, café or shop to create this terrific and classical atmosphere.
WITCH OF OZ STRING ART TEMPLATE
To make yourself this wonderful String Art, maybe it's a good idea to download this template for free. Print it, put it on the wooden board and hammer the nails around the silhouette. Then, cross the green Strings as you see on the image.
WITCH HAT STRING ART IN PURPLE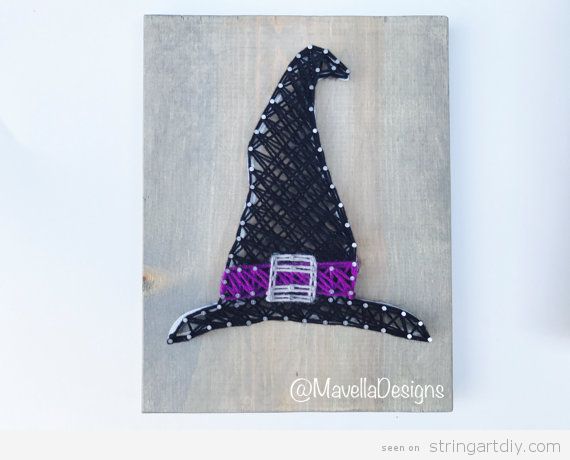 The second idea that we suggest is this Witch Hat String art with the belt in purple made by MavellaDesigns. This one it's easy to make and you only need a wooden board, nails and purple, black and white strings.
WITCH HAT STRING ART TEMPLATE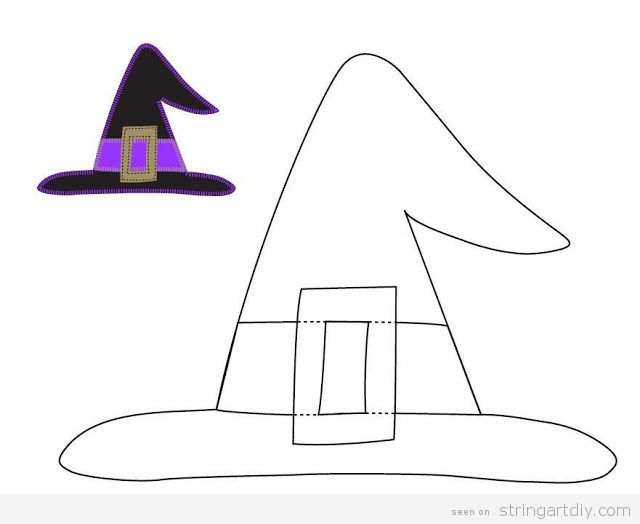 If you feel like doing this Witch Hat String Art yourself, here you have this printable free template. Its shape it's very similar to the previous String Art.
WITCH HAT STRING ART IN ORANGE
If you prefer the orange colour to suit with the pumpkins, maybe you can change the designs and put the witch hat belt in orange, like MBWoodenCreations has done in this creation. Really lovely, don't you think so?
As always, we hope that you have loved these witch String Art and that, now, you feel like making it right now! See you soon!