Crowns
Hi, guys! I  have found a wonderful Facebook page called La Hilería and it is full of beautiful String Art projects that you can notice that they are full or love and care. I love especially those that pay attention to kids, with colorful designs, perfects to decorate a childs bedroom. Here I show to you some ideas that you can buy or DIY.
BIKE AND NAME STRING ART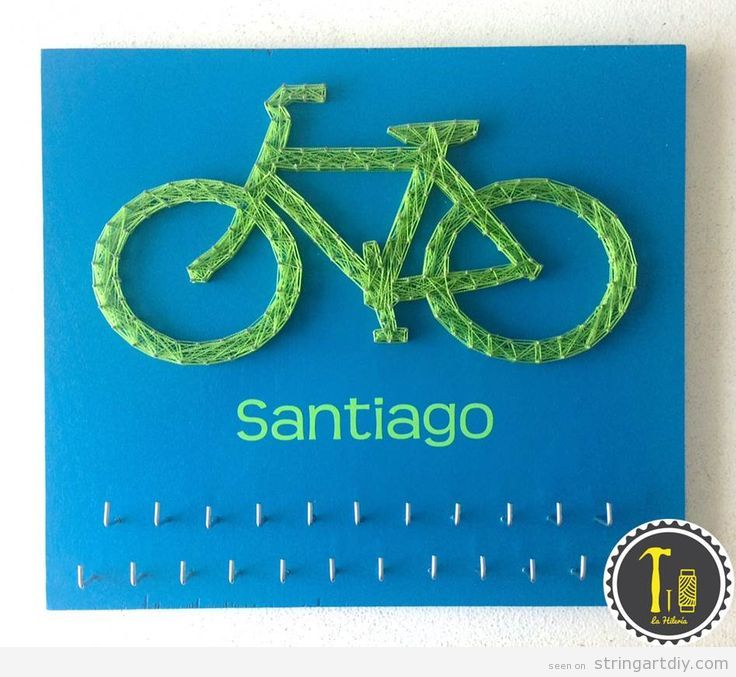 If your son or daughter loves bikes, this String Art with a nice bicycle and his name is perfect. Notice that there are some pins on the bottom to hang whatever you want.
SAILING BOAT STRING ART
It's amazing go to the beach and watch sailing boats on the sea, right? When I was a little girl, I enjoyed this moment to much! So a sailing boat String Art could be nice to decorate a themed kid bedroom.
CROWNS AND NAMES STRING ART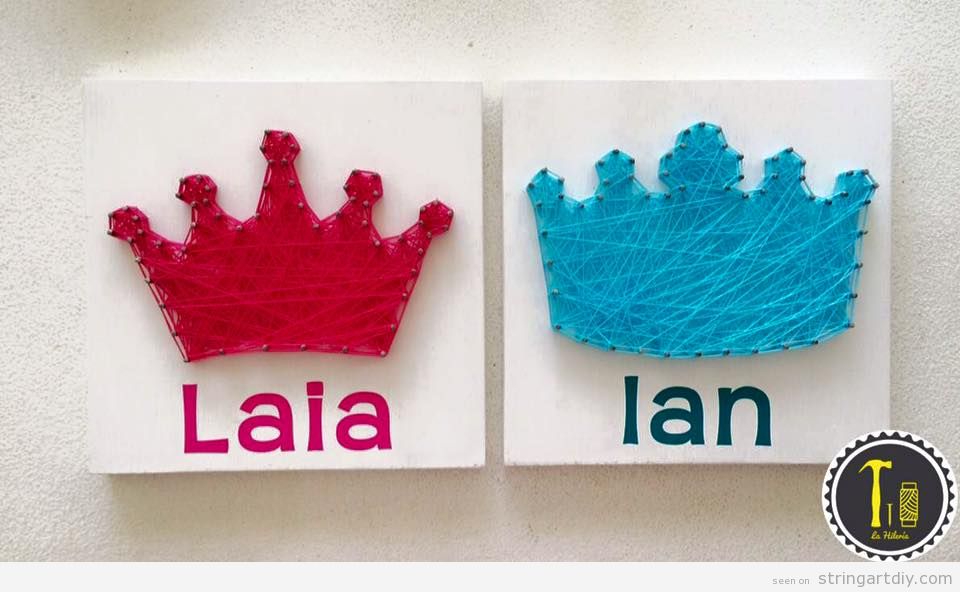 If you think that your daughter is the princess or already the queen of the house and your son is the little prince or the king of the house, these crowns and names String Art is perfect for them!
FAMILY AND HEART STRING ART
Oh, really cute design! You can portrait love family with this simple String Art. Think that there are a lot of kind of families, like a single mom or dad, two dads, two moms, etc… so open your mind and make different designs.
SMALL PLANE STRING ART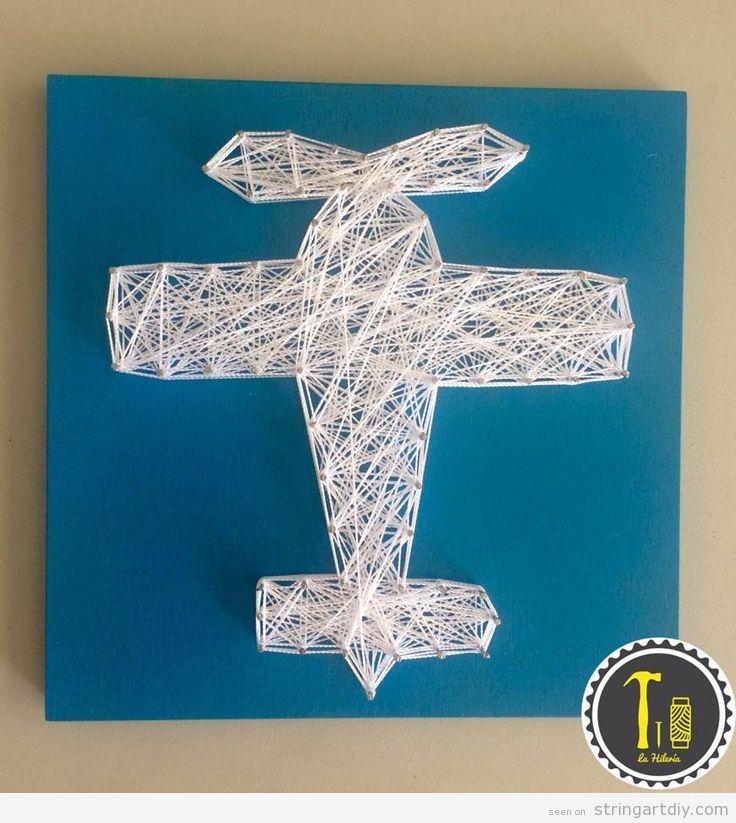 If instead of bikes or boats, your kid are obsessed with planes, this small plane or light aircraft made with white strings and with this amazing and intense blue background, it's perfect for him or her.
Have you liked these String Art Designs for kids? If so, please, comment or send us pictures to our social networks. Thanks for reading this blog and see you soon!