If you like famous buildings and even dream of one day studying an Architecture Master in Europe or somewhere else in the world, you can start by constructing a building with your own hands, but using wood, nails and threads.
Today we thought it would be a good idea to show you some famous buildings around the world, starting with the best known in Europe, such as Big Ben or the Eiffel Tower, continuing with other very popular buildings in the United States, such as the Empire State Building in New York or the Space Needle in Seattle, but also taking a look at other countries further away, such as India, with incredible buildings like the Taj Mahal.
Let's take a look, then, at some of these designs that we are sure you will fall in love with.
Big Ben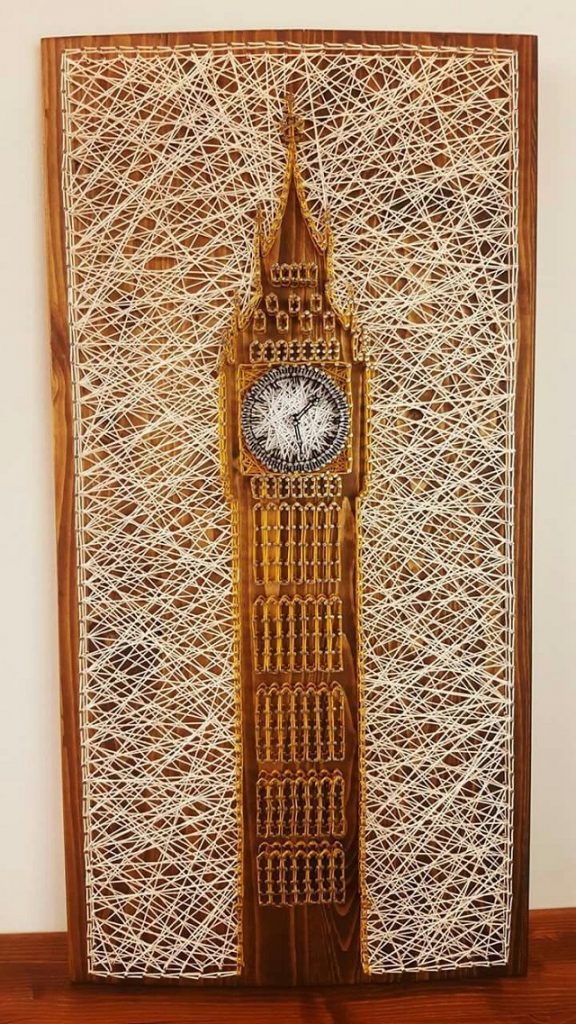 We start in Europe, specifically in London, with the famous Big Ben. As you may know, it is the north tower of the British Parliament and its name actually refers to the bell inside. It is also very popular for its four-faced clock. So this String Art shows one face of the tower with its clock and has been made with gold threads, appealing to the colour of Big Ben. The background, made with white threads, makes the figure stand out even more.
Tour Eiffel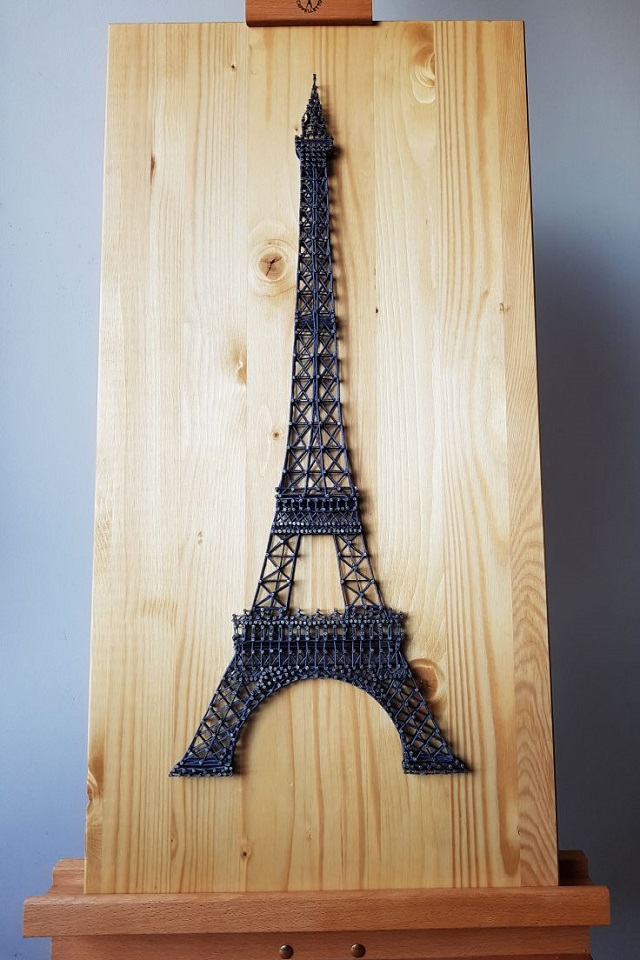 We continue with the Eiffel Tower, perhaps France's best known building, which is actually not a building at all, but an iron structure built for the Paris World's Fair in 1889 as an incredible monument.
This String Art perfectly recreates the structure of the Eiffel Tower and the colour of the thread is very similar to that of the Eiffel Tower iron.
Empire State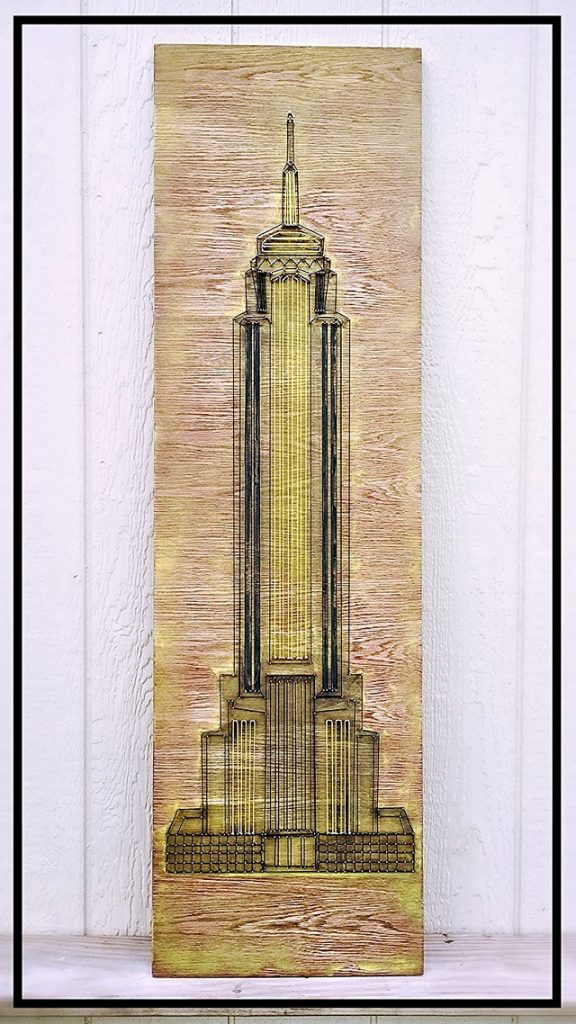 We jump the "pond" and go to the United States, whose most emblematic building is the Empire State Building in New York, a skyscraper that was the tallest in New York for almost half a century. What we arre most in love with, besides its height, is its Art Deco style. This String Art that we bring you beautifully represents the Empire State Building, with its gold and black colours, as well as its silhouette. It is marvellous.
Space Needle
As absolute "Frasier" fans, we couldn't leave out Seattle and its space needle. As in the case of the Eiffel Tower, it is not a building in itself, but rather a tower built for a World's Fair in 1962 and has been used as a radio station, a restaurant and a lookout point. This String Art shows its stylised white silhouette against a black background that makes it stand out.
Taj Mahal
Not everything in this world is about buildings in the West. In the East there are also great examples of architecture of all kinds, such as Buddhist temples and mosques. We've chosen the Taj Mahal, perhaps India's most iconic monument, which is actually a funerary monument built by Emperor Shah Jahan in honour of his favourite wife, Mumtaz Mahal. In this beautiful String Art we can admire the off-white colour of the thread, as well as the background with the colours of the Indian flag.
This is our selection of some of the world's most famous buildings and their representation in threads. We sincerely hope that you have enjoyed it and that it has inspired you to make a String Art with your favourite building. Go for it!