Unicorn
Hi, guys! How are you doing? Today we want to bring some magic to this blog and we are show you how to make an unicorn String Art step by step with this wonderful tutorial made by Jorge de la tierra.
Isn't it lovely? We miss just one thing. It would be even more lovely if you write the quote "I don't believe in humans". This sentence will make the String Art more funny and clever.
MATERIALS YOU NEED
Pattern
Wood Board
Round Headed Nails
Hammer
White, yellow, purple, blue and pink strings.
FREE PATTERN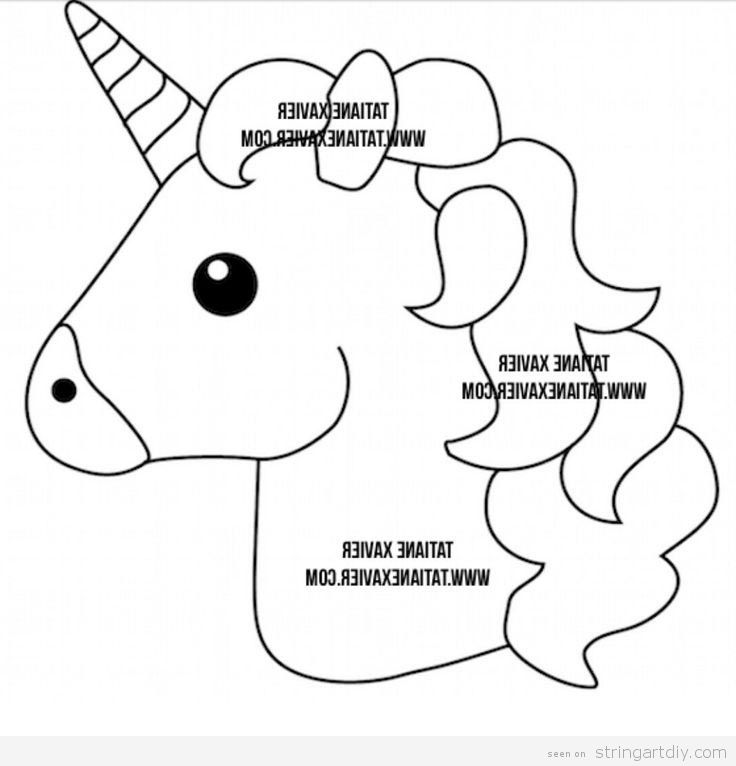 We haven't found exactly the same pattern as Jorge de la Tierra uses in this video. But we have searched for a similar one and we offer you this one by Tatiane Xavier. We have fllipped it like a mirror to try to be more similar. Obviously, you can download this unicorn free pattern for free. Print it and use like a patter.
INSTRUCIONS
As you can see in the step by step, the process is just the same as always. First of all, you have to paint the wooden board in black or in a dark colour. This way, the unicorn shape will shine out and the colours of his hair will stand out.
Then, you have to hold the pattern and hammer the nails following the unicorn shape and the most important lines, like his mouht, eyes, strips and hair waves.
After that, you have to start filling with white threads the unicorn head. The following step is to fill the air and the corn using yellow, purple, blue and pink strings. The last step is to make the blue eye.
We hope that you have enjoyed this post with the template and instructions to make an unicorn String Art. If so, please, share it on your social networks. See you soon!