Tutorials and Videos
Tutorials and videos to learn how to make your own String Art Craft project.
Here you have an easy way to make a "love" word String Art DIY. A really nice craft to decorate a bedroom or a hall. A tutorial by
Bri_diqulous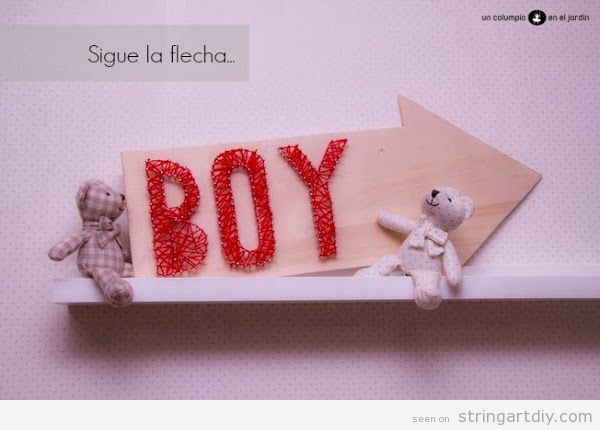 A really nice String Art cross shaped. If you want to know how to make it, you have to watch this tutorial by MissAngelAdriana
This one is a an easy art project for Kids and a nice cfrat to give on Mother's day. Btterfiles, love and gratitude. Lovely.
Via
EasyMeWorld
Here you have a video to learn how to make a geometrical String Art on paper, very easy to make, even with kids at home or school. Nice one by
CNagissa
A great tutorial to learn how to make a 70's String Art tutorial, step by step.
Ir eally love the mix of th two techniques: painting and String Art.
Whatch this tutorial to learn how to make it.
via
DIY INSPIRATION
Dou you like these String Art portraits with a dog andf a woman Silhouette? Do you want to learn how to make it? Visit the tutorial clicking in this link:
Ladyface
. A really nice piece of craft to give to someone you love.
Here you have a nice, simple and fun DIY tutorial that will teach you how to make that cool string art you've been seeing all over the place with "lady" word. Love it!
via craftlikealady
Just another (but kind of different design) round String Art DIY tutorial. Enjoy it and show us the result!
via 35DHM