String Art Ideas
Ideas to make your own String Art craft.
Here you a have a simple and easy craft to make with your kids on Christmas. It's a Christmas tree String Art mad with pins or thumtacks nailed on polystyrene. It's wonderful!
via
www.classic-play.com
The simpler, the better and even more if we are talking about wall decoration. Here you have two minimalist ideas to decorate a wall, two round shaped String Art.
Via
Nine Red
You can make simple crafts but you can also make a real piece of art and instalations with pins and treads, what is the same, String Art projects. This quote is absolutely true…
via
Cooki's World
You can make String Art projects on wood, cardboard, walls… but also in canvas, as you see on this picture. If you really love your coçuntry or your city, this Map String Art it's a good idea. In this case it's Michigan, what's yours?
Here they are some ideas to make your own String Art Greeting Card. These are pretty beautifuls and a nice craft to give to your mum, friend or girlfriend for their birthdays or in another special occasion.
via
KreatesKards
on Youtube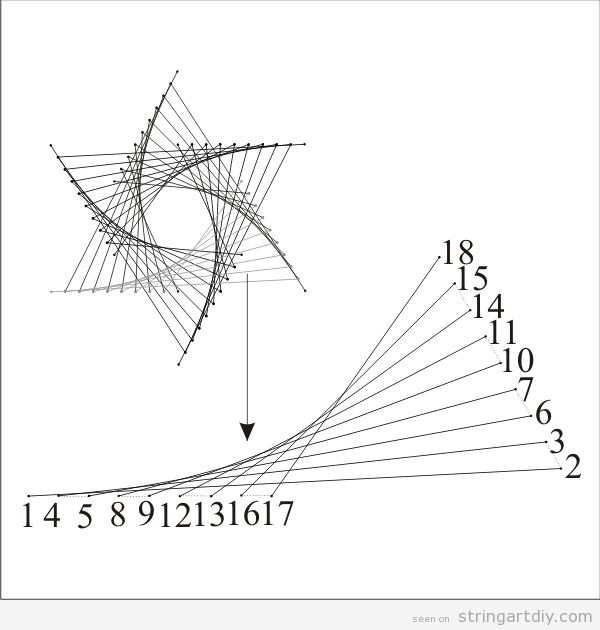 Follow the instruction and the numbers to learn how to make this String Art with a kind of windmill on it.
You can download this patter for free!
Here you have a videotutorial to learn how to make a peacock shaped String Art, step by steo. That's a beautiful craft!
via
Александр Лисицын
on Youtube