admin
Here you have a video where they explain us how to make a drop or tear shaped String Art, step by step. Simple and nice.
via
Artesanias Ari
on Youtube.
I have the Christmas spirit on my body! Here you have six ideas to make your own String Art project on Christmas.
Hey, guys! Here you ahve just another video tutorial to learn how to make a String Art on wood board. Tis time, the word chosen is "Dream". I hope you enjoy it. Via
Lully Mel
on Youtube.
This String Art it's a nice idea to decorate a kid beedrom. You can write the name with thread art and add some figures like stars. Lovely!
via
Nine Red
.
This String Art is a really nice handmade gift to give to a friend or relative who are in though times to them know that you support them. We are all of us in the same boat!
Here you have a pentagone shaped String Art that tries to make the imposible penrose triangle repeatedly… wow! You can alsodownload the pattern for free if you want.
Via Some Things That I've Made on Tumblr
Here you have a String Art Tutorial to learn how to make a deer head silhouette using threads (sorry because the instructions are in Spanish, ask me if you have any doubt) Nice song, by the way!
via
Pepe Oliva
on Youtube.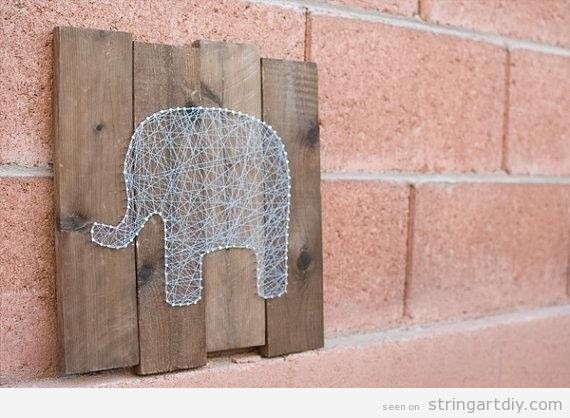 Wow, he is such great and majestic animal… we really love elephants and this simple elephant shaped String Art is lovely. A great piece and a great craft to decorate a wall or to give as a gift on Christmas.
Here you have a tutorial to learn how to make peruvian thread earrings step by a step. Nice one!
via
CamilleSharon
on Youtube.