admin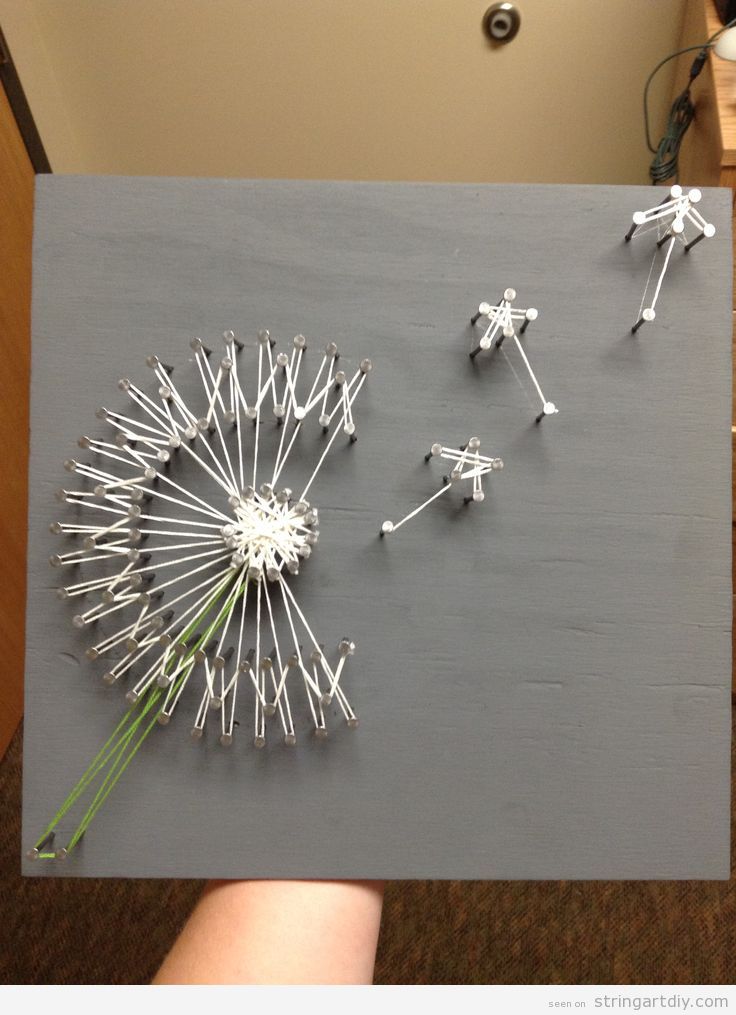 WE LOVE DANDELIONS! That's a fact! So today we have chosen this wonderful Flying Dandelion String Art to make by our own and decorate ou living room. Let's go!
Source: Cajun Mama
Please, play this video from the minute 2:16 so you can learn how to make, step y steap, an anchor shaped String Art DIY. Very very nice piece of crrat, perfect to decorate an appartment room located close to the bach, a shop or even a cafe.
Source:
Katherine Salado
This is a nice craft to decorate a teenager beedrom.
Today we brign to you a cute boat String Art. Pay attention to the fact that she is using thumbtacks instead of pins. It's a better idea use them if we are going to make the crats with kids. It'ss less dangerous and easier.Source:
ekunji
Peace Sign String Art  is an easy craft to make with kids. Don't you think so?
Remember that it's a good idea decorate their rooms with teheir own handmade projects. They will be proud of them!
Source: The String Art Co
So, so lovely this birdie love string art! That's a cute, easy and nice craft to make with kids. Once it is finished, they can decorate their rooms with this piece.
Come on!
Source: The String Art Co
Here you have and example that show us the result when you decide to make a String Art directly on a wall. It's super nice to deorate a room, a shop, a pop-up store, a meeting… whatever! As you see, the diamond pattern is very easy to make and just wonderful! Using neon threads is suepr cool!
Via HGTV Handmade